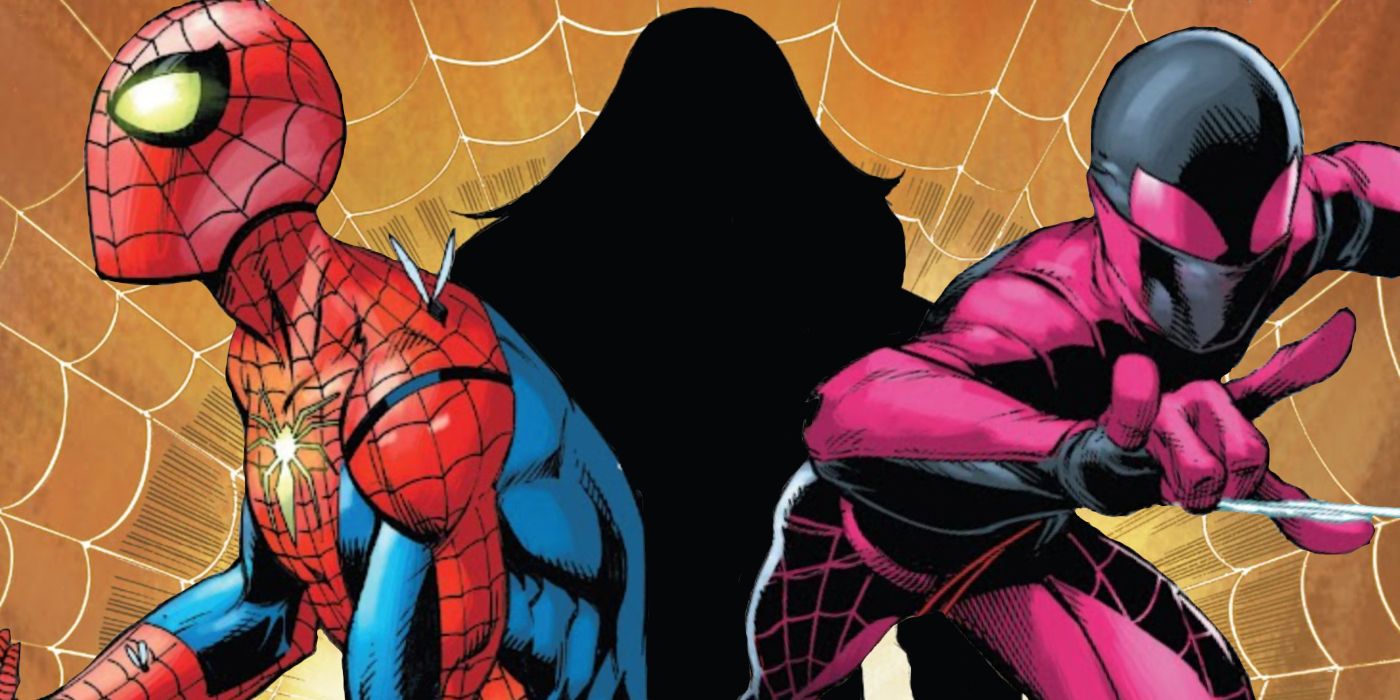 A Major Spider-Man Villain Is Now A Major Spider-Man Hero
One of the deadliest villains in the entire multiverse has just become one of Spider-Man's most valuable, if truly unexpected, allies.
The following contains major spoilers for Spider Man #1, available now from Marvel Comics.
One of the deadliest villains in all of the Spider-Verse has just become one of its most important heroes.
Spider Man #1 by writer Dan Slott (The Fantastic Four) and illustrator Mark Bagley (Love at first sight, Trinity) finds the titular hero attacked by a swarm of interdimensional wasps. Soon, the menacing Morlun arrives through a similar portal; though, to the detriment of the Wall-Crawler, the now-iconic villain doesn't get a chance to explain himself before things go from bad to worse.
RELATED: Spider-Man Reveals Why He Has To Work With His Worst Enemy
When Peter Parker proves unable to defeat Morlun on his own, the trio of Miles Morales, Cindy Moon and Jessica Drew – better known as Spider-Man, Silk and Spider-Woman respectively – arrive to lend him a hand. . Unfortunately, it's the heroes' fellow Spider-Totems, including Spider-Man Noir, who have been infected by the Wasps that pose the real threat. This revelation makes Morlun one of the few people who fully understand the current situation, not to mention one of the few able to fight back.
Wasps, born of the ancient deity known as Shathra, were their ancestor's response to his sister Neith's web of life and destiny and the spiders that inhabit and protect her. Shathra's jealousy and rage eventually turned her into a monstrous creature before she unleashed her wasps across the multiverse. So far, his attacks have turned several Spider-Verse heroes into unwitting members of his insect army, including Anna-May Parker, aka Spiderling/the Patternmaker of the Web of Life and Destiny herself.
RELATED: [SPOILER] is not dead – but their fate is much worse
Morlun was introduced in 2001 amazing spider man #1 by acclaimed writer J. Michael Straczynski and artist John Romita Jr. A member of the near-immortal group known as the Heirs, Morlun and his ilk have spent centuries feeding on the life force of various entities totems across the multiverse. With the help of the enigmatic Ezekiel Sims, Spider-Man was able to defeat Morlun, though even an apparent death by disintegration didn't stop his vampiric foe from returning again and again.
Spider Man #1 is written by Dan Slott with art by Mark Bagley, ink by John Dell, color by Edgar Delgado, design by Jay Bowen, and lettering by Joe Caramagna of VC. Main cover is by Mark Bagley and Alejandro Sánchez, with variant cover courtesy of Humberto Ramos, Edgar Delgado, Ryan Stegman, JP Mayer, Marte Gracia, John Tyler Christopher, Arthur Adams, Federico Blee, Bengal, Frank MIller, Alex Sinclair, Skottie Young, Steve Ditko and Morry Hollowell. Spider Man #1 is on sale now from Marvel Comics.
Source: Marvel