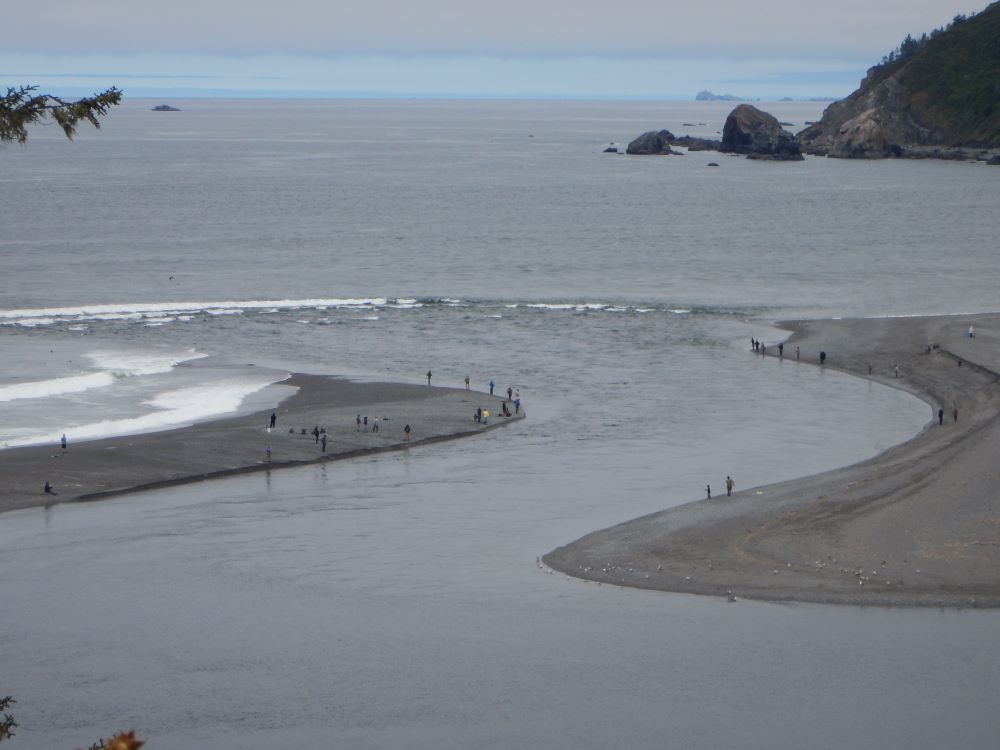 CDFW News | CDFW announces closure of fishing at the mouth of the Klamath River
CDFW announces closure of fishing at the mouth of the Klamath River
Pin fishing at the mouth of the Klamath River will be closed to angling at 11:59 p.m. on Monday, September 5. According to the California Department of Fish and Wildlife (CDFW) projections for the fall recreational Chinook Salmon harvest, anglers will have reached the fall run adult Chinook Salmon quota of the Arrow" of 15% of the total Klamath River Basin allocation at that time.
Meeting the quota triggers the closure of the spit fishery at the mouth of the Klamath River, within 100 meters of the channel across the sand spit formed at the mouth of the Klamath River. The spit area is downstream of the Highway 101 bridge located near the town of Klamath.
Recreational fishing will remain closed in the spit area to all fishing for the remainder of the 2022 season.
Other areas of Klamath Basin, including the Trinity River, remain open to harvesting adult Chinook salmon in the fall run at this time.
Anglers can track the quota status of the open and closed sections of the Klamath and Trinity Rivers by calling the information hotline at (800) 564-6479.
For more information on the Klamath River fishing regulations, please see the California Freshwater Sport Fishing Regulations 2022-2023 on the CDFW website.
Photo: CDFW file photo, mouth of the Klamath River
###
Media contacts:
Dan Troxel, CDFW Klamath River Project, (707) 822-0330
Kirsten Macintyre, CDFW Communications, (916) 804-1714
Peter Tira, CDFW Communications, (916) 322-8908