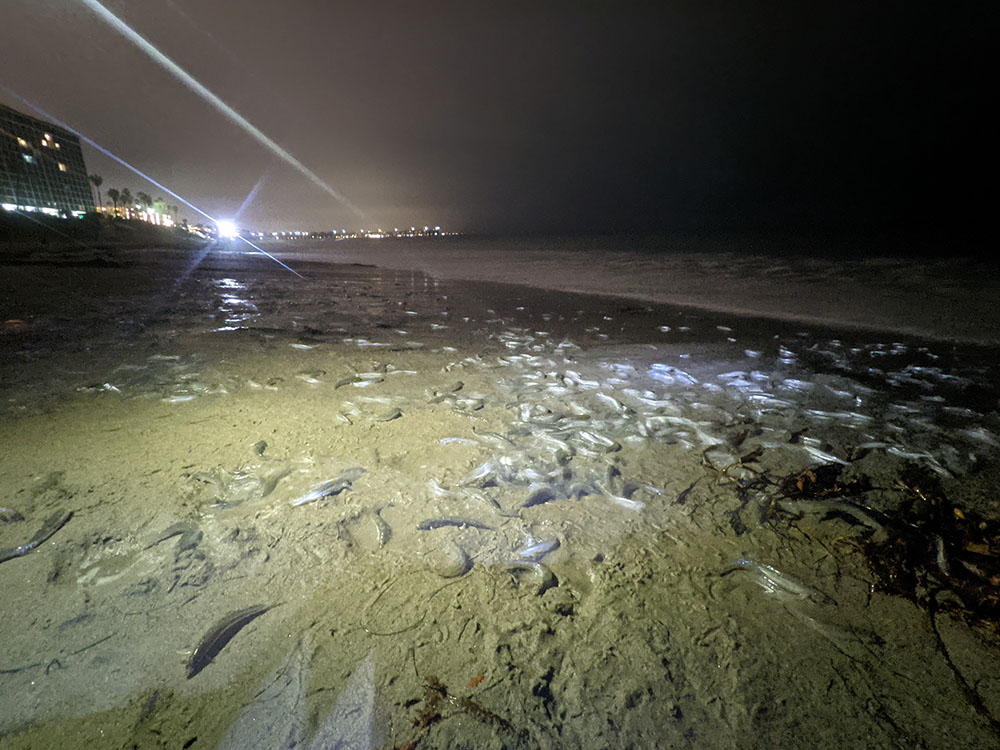 CDFW News | New California Grunion Season and Boundary Regulations
New California Grunion Season and Boundary Regulations
Earlier this year, the California Fish and Game Commission passed regulatory changes to increase the length of the seasonal closure and create a catch and possession limit for grunion, an iconic species found in California and Baja California.
Effective June 1, 2022, the new regulations add June to the no-take seasonal closure for grunion, which now runs from April 1 to June 30. Additionally, a bag and possession limit of 30 grunion has been created.
The primary goal of the proposed changes is to protect the current population of grunion while allowing for a sustainable and satisfying recreational experience. Increasing the seasonal closure to include June will allow grunion to have more opportunities to spawn without being subjected to recreational harvesting. Additionally, the new catch and possession limit will ensure a sustainable harvest of the species while allowing more grunion to remain in the population to spawn. These new changes were designed to help ensure sustainable fisheries and have positive impacts on California's marine ecosystem, as grunions are key prey for a variety of marine species.
Facts about California grunions, a schedule of scheduled races, and current regulations can be found on the California Department of Fish and Wildlife's grunion webpage. During open season, a California fishing license is required for those 16 and older, and grunion can only be caught by hand. No device of any kind may be used to harvest grunions and no holes may be dug in the beach to trap them.
###
Media contacts:
Armand Barilotti, CDFW Marine Region, (562) 342-7164
Kirsten Macintyre, CDFW Communications, (916) 804-1714
Photo Grunion by CDFW