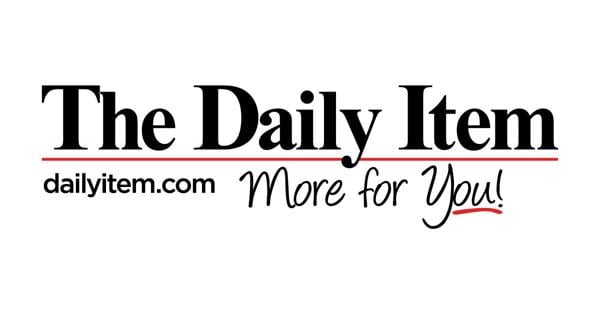 Professor Bucknell donates time to digitally archive Ukrainian information | News
LEWISBURG — As the Russian assault on Ukraine rages on, Bucknell University social science librarian Carrie Pirmann joins an international effort of archivists racing to safeguard Ukraine's digital archives by through the Saving Ukrainian Cultural Heritage Online (SUCHO) project.
SUCHO's website describes the project as a group of more than 1,300 cultural heritage professionals – librarians, archivists, researchers and programmers – working to identify and archive at-risk sites, digital content and data in Ukrainian institutions across the country. cultural heritage as the country is attacked by Russian forces. According to the website, more than 30 terabytes of scanned documents, artworks and other digital materials have been saved from the websites of Ukrainian museums, libraries and archives.
According to Pirmann, many archived websites are related to history, archival efforts, museums, and other historical institutions.
Pirmann said priority has been given to locations that contain digital information that has been damaged by fire or other war-related events in Ukraine. In saving the digital recording, the hope is to save the material as much as possible. Emphasis was placed on preserving Ukraine's cultural heritage that could potentially be erased by the Russians.
"There's some kind of history and memory there if we can save the website," Pitman said.
Pirmann said she grew up in Boyertown, which has a "sister town" in Bohodukhiv in eastern Ukraine. She was exposed to Ukrainian culture through teacher and student exchanges while she was growing up.
"So there's a little connection," Pirmann said.
She said the international organization was beginning to connect with cultural heritage professionals in hopes of working with other organizations supporting their efforts.
Pirmann said an extensive network of volunteers exists helping with these efforts.
"I know they're working on a lot of different things. We saved a lot of sites and data," she said.
She said that professionals put time into their jobs to do that job. Some people involved speak several languages.
"I rely on Google Translator a lot. There are a lot of people involved with different skill sets," according to Pirmann.
Pirmann said it was a very vibrant community.
Pirman said she sees the preservation of digital archives and digital collections as something the library community should care about and take action on.
If digital documents are hosted in Ukraine or other places where servers could be destroyed, she said, there may be no way to recover those digital artifacts.
Pirmann mainly used his own laptop to work on the project in the evenings and on weekends.
She estimates that she spends between 15 and 20 hours a week, focusing on both archiving websites and locating sites that need to be archived. It is part of the group that uses an open-source program called Browsertrix Crawler, which captures all content from a website and stores it in a file that can be loaded from anywhere with an Internet connection.
"Even though we're all spread out, people care about this kind of work."
Pirmann has been working on the project for about seven weeks, and as of April 15, she estimates she has archived about 175 sites through Browsertrix and identified between 600 and 700 sites that needed to be archived. She describes the situation as extremely urgent.
"Every day libraries, museums, archives and other Ukrainian cultural heritage sites are damaged or at risk of being damaged," she said. "Not only are physical sites at risk, but the websites of so many institutions and organizations are at risk, especially if they are hosted in Ukraine. The SUCHO team is largely focused on safeguarding everything we can identify on the web and which focuses on certain aspects of Ukrainian cultural heritage.
According to Pirmann, if a website is related to Ukrainian history and culture, SUCHO volunteers will save it. Sites range from massive sites, such as the National Archive Service of Ukraine, to small public libraries and village museums.
"I feel like a lot of volunteers, like me, focus on one or two areas of the project, often the ones that match our areas of professional expertise," she said.
"Everyone is so generous with their time and expertise, and we're constantly brainstorming ideas and helping each other with questions through a very active Slack channel."