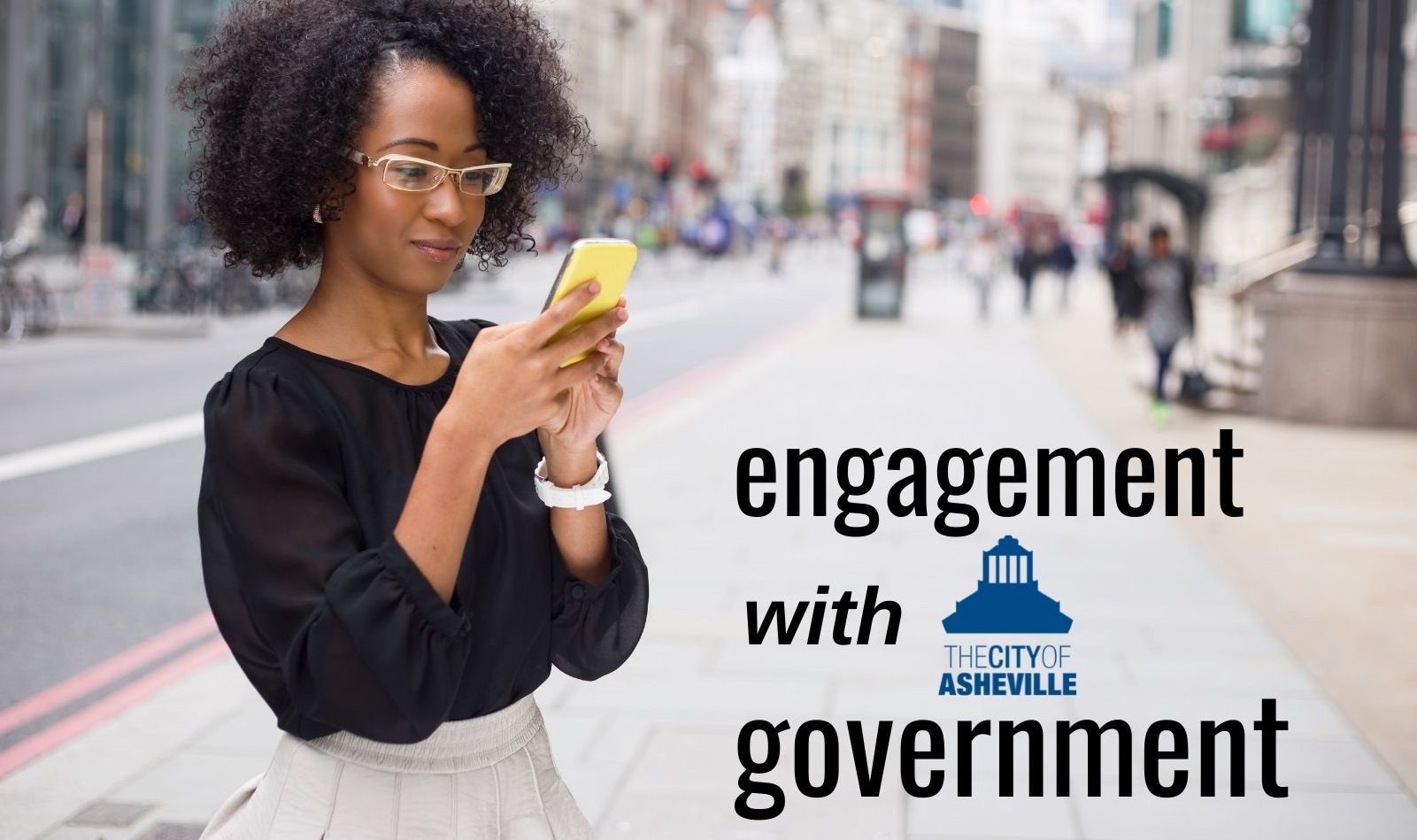 The City of Asheville strives to make it easy to connect to your government
[ad_1]
There are many ways to virtually connect to city government (right now). And the city of Asheville is working on a sustainable model of even more remote access to municipal government.
Connecting people to government and removing barriers to government has long been a core value of the City of Asheville's Communications and Public Engagement Department (CAPE).
That's why, even before the COVID pandemic hit, CAPE had just signed a contract with the Public entrance platform as a way to better engage Asheville residents, gather their feedback, share updates with our community, and keep people informed and involved in decision-making as well as Council-led initiatives that affect our communities.
Then the pandemic happened, leading to massive closures with it.
It's time to innovate and harness the power of the Internet age.
But it didn't happen by magic or by ourselves. This happened through hard work in partnership with Public Input and a new virtual meeting platform that they were in the process of creating and deploying themselves.
While we hoped to start by broadcasting committee meetings and then progressing to city council meetings, the paradigm turned against us from the start, as most committee meetings were suspended, but the functioning of government had to continue. The CAPE team therefore rolled up their sleeves and began live streaming city council and council committee meetings via the Public entrance platform and on the City Youtube channel. We were also able to collect live audience feedback during the meetings.
Yes, there were bugs. Much more than we would have liked, especially at the beginning. As we said, we were building an airplane while we were flying it. And over time, we have had equipment failures because some of our equipment is just worn out. And while we were excited about this innovation, it also took extra hours to deliver this service to our residents at our current staffing level.
Now that things are normalizing and meetings are returning to in-person format, the City of Asheville and the Communications and Public Engagement department want you to know that we are seeking funding to continue this level of service. We need equipment and personnel and we have applied for grants to make it happen.
We hear you, Asheville. We share your vision for a sustainable model of remote access to municipal administration.
For now, we continue to live stream city council and council committee meetings, but no longer take remote comments during meetings. You can always email comments ahead of time or leave voicemail comments ahead of time. Other committee meetings are live, in person, but not streamed at this time. Pre-public comments for these meetings can always be emailed or submitted by voicemail in advance or made in person during the meeting.
Other ways to stay connected to city government
Virtual Engagement Center:

We reach out to our community on many topics on the City's Virtual Engagement Hub. Login, scroll and participate!

here is the link

. This is where our city council and council committee meetings are also linked.

Neighborhood services:

Subscribe to the local services newsletter

on this link

.

Follow us on social media!

Especially the town of Asheville

Facebook account

and

Twitter feed

. And don't forget the

Parks and Recreation Facebook Account

.

Read all about it:

All of our press releases and blog posts are linked on the front of the

City of Asheville website

and on the City's news site,

Source of the city of Asheville

.

Personal directory:

Find a directory of the staff of the Directorate of Communication and Public Engagement

on this link

.
Thank you for participating in your local government. We are fortunate to have such an engaged and caring community!

[ad_2]