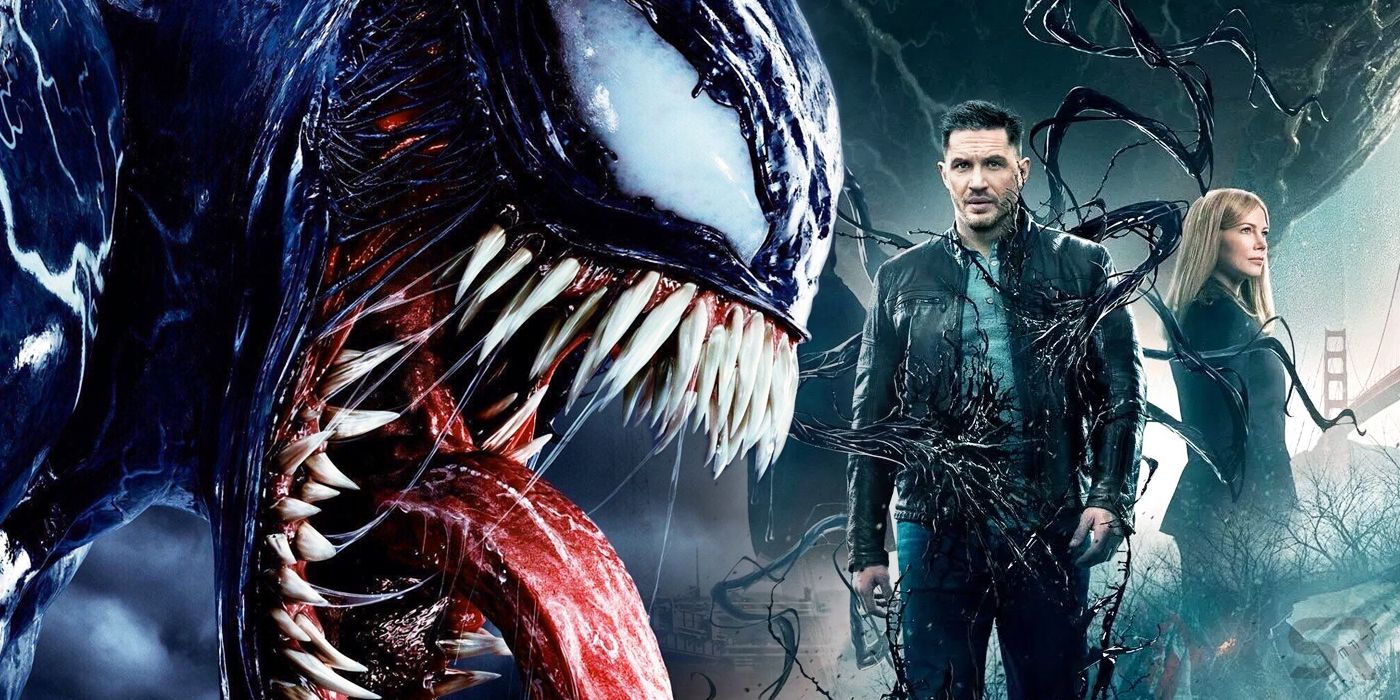 Venom Director on Potential Return of Sony Marvel Film Franchise
Ruben Fleischer, who directed the first Venom movie in 2018, talks about a potential return to Sony's Marvel movie franchise down the line.
Ruben Fleischer, who conducted the first Venom movie, recently talked about a potential return to Sony's Marvel franchise. While Sony Pictures has been busy bringing Spider-Man to the big screen in the MCU with Marvel Studios, they've also been actively fleshing out their own Marvel-inspired franchise. Dubbed Sony's Spider-Man universe, the web crawler has yet to appear while several of its iconic villains have starred in their own films. The Spidey-based universe began with Eddie Brock as the first character to headline his own movie starring Tom Hardy as Venom. In less than two months, Morbius will hit theaters with Jared Leto as the title character. Although they're known as iconic Spider-Man antagonists, Sony is going down the anti-hero route with these characters, which are part of their respective canon.
After Fleischer made the first Venom installment, Andy Serkis boarded his sequel Venom: let there be carnage. The second film explored Venom taking on Marvel's second most famous symbiote in the form of Carnage, played by Woody Harrelson. While doing slightly less than its predecessor at the box office, Venom: let there be carnage still became a commercial success amid the global pandemic, raking in over $500 million. Without a release date yet, Sony Pictures is developing a third Venom film with Hardy set to reprise the role.
RELATED: MCU Theory: Spider-Man 4 Will Deliver on Venom 2's Credits Promise
Although Serkis has expressed interest in returning to the director's chair to Venom 3, the first filmmaker of the franchise also seems to be open. When you chat with Screen Rant recently, Fleischer was asked if he would ever be interested in directing another Venom movie. Although he made no promises, Fleischer reflected on the positive experience he had with the first film and was eager to see where the next Venom sequel goes, sharing the following:
"Time will tell. I had a great experience creating the first Venom and I'm excited to see where the franchise goes."
Given that Fleischer has already worked with Sony Pictures on several projects, it wouldn't be a shock if he returned to complete the Venom trilogy. On the other hand, it seems more likely that Serkis will return to direct the third film, but as Fleischer said, only time will tell. It's also possible Fleischer is leading another Marvel project for Sony's Spider-Man universe. Aaron Taylor Johnson Kraven the hunter and Dakota Johnson Madame Web will be the next movies to arrive after Morbius, with the former ogling production later this year. While those projects already have directors attached, there's still an endless array of Spider-Man villains that Fleischer could potentially direct in a solo film.
The big question about Venom 3however, that's what her story will be after Venom: let there be carnage. Since Spider-Man: No Coming Home, there have been some hopes that Andrew Garfield's Spider-Man will be part of the third installment. With Mark Webb The Amazing Spider-Man franchise with a similar tone to Sony's Spider-Man universe, it wouldn't be a big stretch if the spin-off movies were set in the same world the whole time. Since Hardy's Venom couldn't meet Tom Holland's Peter Parker, taking on Garfield's iteration would honor the post-credits scene of Venom: let there be carnage where the symbiote hinted that it had hatred towards the web crawler. It doesn't matter who leads the next Venom movie, it will be interesting to see how they wrap up the first trilogy in Sony's Spider-Man universe.
MORE: Venom's Perfect MCU Future Doesn't Include Tom Hardy
Morbius (2022)Release date: April 01, 2022
Kraven the Hunter (2023)Release date: January 13, 2023
Madame WebRelease date: February 15, 2022
Doctor Strange 2 Trailers Avoided The Movie's Biggest Mystery
About the Author