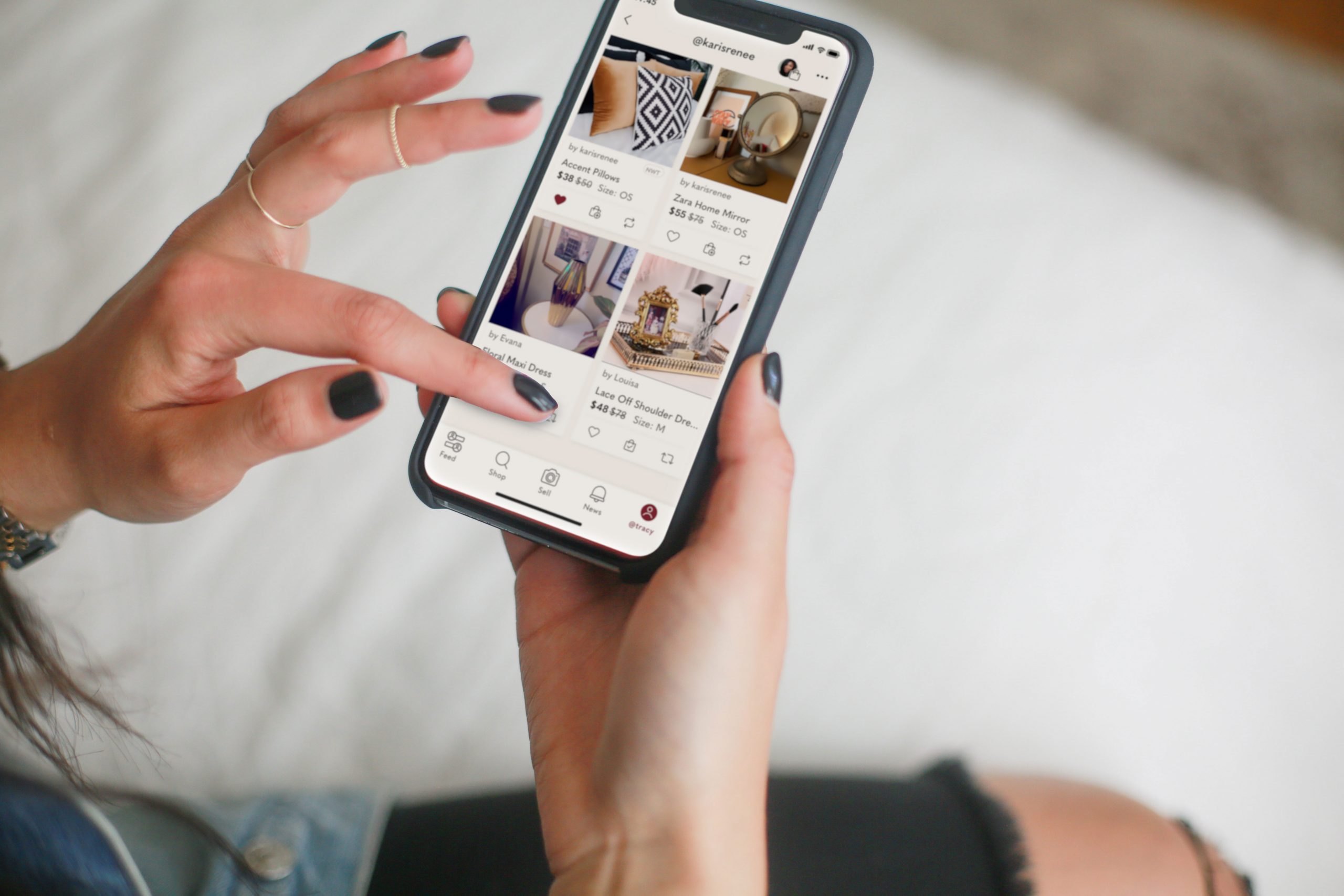 What to know about Poshmark's new owner, Naver
"Re-commerce or recycling of goods is a growing trend in the US e-commerce space," said Kassi Socha, principal analyst at Gartner.
Founded in June 1999, Naver is an Internet service provider that started as a search engine before branching out into email, messaging, payments, news aggregation and online shopping. It owns some of the most used websites and mobile apps in South Korea, including Wattpad and Webtoons. It also operates Japan's largest line of messaging apps, through a joint holding company operated by SoftBank and Naver. Last year, Naver generated about $4.8 billion in revenue and employed 4,595 workers, according to its website. The company is listed on the Korean Stock Exchange and has overseas operations in Japan, France, China, Indonesia, Taiwan and Thailand.
In its most recent quarter, Naver's revenue from its commerce operations rose nearly 20% to $339 million. Naver's commerce division includes companies like Storefront, an e-commerce platform where small businesses sell products using Naver's payment system and customer data analytics, and Shopping Live, that allows retailers and customers to communicate in real time.
Commerce is the second largest contributor to overall company revenue after search, the tech giant the second quarter earnings report noted. The rise in revenue was driven by a 20.8% jump in its gross merchandise value to $7.8 billion in the second quarter.
"Naver is uniquely positioned globally to succeed in e-commerce by making additional acquisitions in this category and expanding its footprint beyond its current position in South Korea and Japan," Socha said. "They have taken a customer-centric approach, understanding how the customer buys online digitally and providing them with services and experiences that match consumer expectations. They don't just focus on the DTC experience, but they focus on how to bring the customer into that experience and guide them appropriately through the customer journey.
As an example, Naver has set up Line social commerce operations, given its popularity as a messaging app in Japan. Users can send gifts to their friends through Line with features like "Social Gift" among others.
Although Naver has expanded to other continents, much of its reach is still heavily concentrated in Asia. "They want to go global, and everyone knows the global core tech market is the United States and North America," said Philip Lee, who studies the South Korean tech world for his website Pickool. .
by Naver the first two attempts to enter the Japanese search market in 2005 and 2013 were unsuccessful, according to an article in the Korea Herald. In 2019, Naver has formed a joint venture with Softbank called Z Holdings to explore business integrations between its subsidiaries and affiliates. Under the new deal, Softbank-owned Yahoo Japan and Naver's Line app merged into a single entity.
Over the years, Naver has become one of the biggest search engines in Japan and many established markets in Asia. Naver has also invested in AI, it bought the French company Xerox Research Center Europe in July 2017which focused on improving artificial intelligence.
"They keep asking 'how can we become the leader of the Internet as a whole, and not just specific parts of the Internet, like search or commerce?' By differentiating their assets, but also their footprint, they are well positioned to continue to lead in this space globally," Socha said.
Why resale?
Experts have noted that businesses currently thriving in the resale market are those who invest in both e-commerce and the technology that supports it. "Naver is one of many examples that when you invest in technology, and the [business-to-commerce] online experience, the combination of the two is what leads to success," Socha said.
Naver will pay $17.90 per share in cash for Poshmark, the two companies said. Poshmark went public in January 2021 and had a market capitalization of over $7 billion in its first day of trading. However, in public markets, Poshmark has always struggled to make a profit. The company reported a net loss of $22.9 million in its second-quarter results in August. Poshmark has over 80 million registered users and recorded a GMV of $2 billion last year.
Socha welcomed Naver's deal for Poshmark based on the success of its low-inventory e-commerce model in the United States. [Poshmark] don't own inventory, so they don't acquire a retailer who has excess inventory," Socha said. "They rely on the consumer base to provide inventory. So when you think of top retailers like Amazon, who have created a great 3PL marketplace, to expand their e-commerce presence, Poshmark does the same and does it well in the US.
Upon completion of the transaction, Poshmark will become a stand-alone U.S. subsidiary of Naver and will continue to be led by CEO Manish Chandra and Poshmark's current management team.
"It's a strategic position to retain the existing strong and loyal customer base that they [Poshmark] have in the market," Socha said. But she warned that "it could also be a potential challenge. If they are unable to retain Poshmark's customer base, they lose their access to inventory.
Ultimately, there is a lot of competition in this space which could prove difficult for Naver. Retailers like Levi's, North Face and Patagonia have all introduced resale programs in recent years, in response to consumers increasing their digital shopping behavior to deal with high inflation. "I also think there's a lot of competitiveness in this space, with traditional retailers responding and expanding their offerings to provide an Amazon or Poshmark experience.", Socha said.